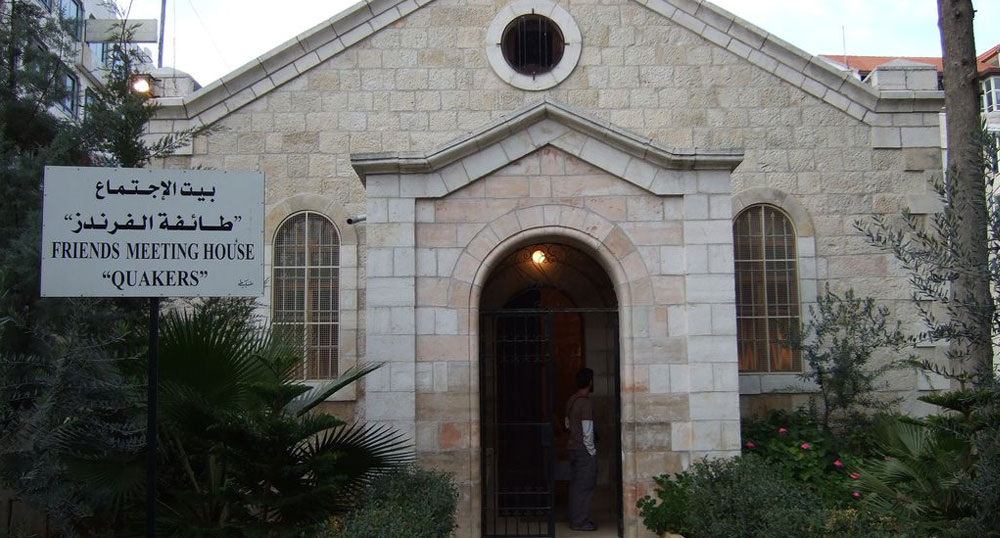 There has been an active and vibrant Palestinian Quaker community in Ramallah since the late 1800's. In 1910, this community built the Ramallah Friends Meetinghouse and later added another building that was used for community outreach.​
The Ramallah Friends Meeting has always played a vital role in the community. In 1948, the buildings and grounds became the home to many Palestinian refugees. Throughout the years, the members of the Ramallah Friends Meeting organized numerous community programs such as the Children's Play Center, the First Day School, and women's activities.​
By the early 1990's, the Meetinghouse and Annex which housed meeting rooms and bathroom facilities, fell into disrepair as a result of damage inflicted by time and impact of conflict. So serious was the deterioration of the meetinghouse that by the middle 1990's it was impossible to use the building at all.​
A further blow to the Friends and the wider Palestinian community was the high level of emigration brought on by the economic situation and the hardships arising from the continuing Israeli military occupation. The Meetinghouse, which had served as a place of worship for the Friends in Ramallah, could no longer be used as such and the Annex could no longer be used for community outreach.
In 2002, a committee consisting of members of the Religious Society of Friends in the US and the Clerk of the Ramallah Meeting began to raise funds for the renovations of the buildings and grounds of the Meetinghouse. By November, 2004 the renovations were complete, and on March 6, 2005, exactly 95 years to the day after the dedication, the Meetinghouse and Annex were rededicated as a Quaker and community resource.
​