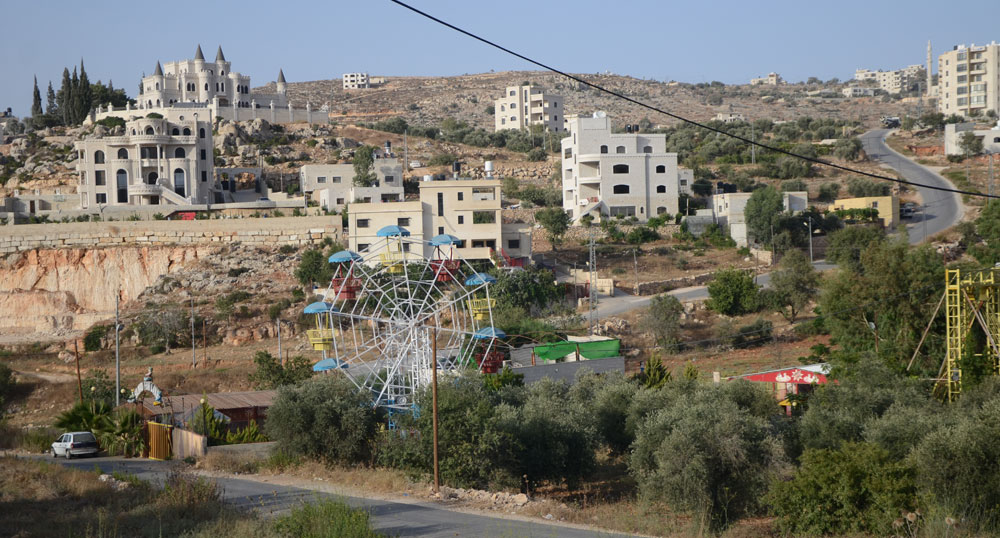 According to some historians, the name "Silwad" comes from two Arabic words: "Lisan" (which means "tongue") and "Wadi" (which means "valley'), hence meaning "tongue of the valley" since it looks like a tongue across the surrounding mountains. Others say that the name comes from the words "Sal" and "Wad" which could mean "running valley".
Silwad contains stone, cement and brick houses and, due to its General Design Plan, the village has a circular form in the northern side and a rectangular form in the south. Houses are concentrated in the north and they are scattered around in the southern part.
Silwadis an archeological site and it contains rock-cut tombs south and west of the village, in addition to a press and mosaic floors. The water sources of the village are rain and water springs; the most important of which are "Ein Al-Surrara"and "Uyoon Al-Haramiyya Pool" in the north, and "Ein Al-Abbasa" and "Ein Al-'Oreida" in the east.
Agricultural lands surround Silwad from all directions, and the village has productive fruit orchards including grapes, figs, olives, almonds, etc. in addition to the planting of grains and vegetables in flat and low lands. The agriculture of Silwad depends mainly on rainwater, except for some fruit and vegetable orchards which are irrigated using spring water.